We Are Sewell Wallis
​
​We're delighted to announce that we have a number of exciting new roles available at our offices in Sheffield and Leeds. We are expanding and are currently looking for experienced recruiters, at all levels, to join our amazing team.
I am sure you are being headhunted on a regular basis at the moment and each approach will tell you they are fantastic and different so why do I think that really is the case for Sewell Wallis?
It's all about the team…
At Sewell Wallis, we pride ourselves on creating a very friendly, fun and down-to-earth working environment. In fact, we consider ourselves to be not just colleagues, but friends too.
We're a team in the true sense of the word. We will invest in you through reviews, support and training. You'll be trusted to run your desk your way and go with your instincts, but be reassured that there's a robust support structure in place if you need help. We love team players, but we also value solution-orientated creative thinkers who are able to take the initiative when it counts.
Whilst we are split over two offices as a group we operate as a family, we work together and always make sure we consider and support each other and we do the same externally with our Clients and candidates. Laughter and fun are two of the most important factors in our business and that's why we make sure we have lots of company gatherings, incentive days and team nibbles to make sure we never forget what's important.
We believe that each team member is an important and valued member of our team, and our Company's continued success depends on the dedicated efforts of each and every member of that team.
Flexible working
We want to build a culture of trust and autonomy when it comes to remote working and flexible hours. We recognise that employees have different preferences when it comes to working environment / location and that recruitment is not your typical 9 to 5.
Unlike many other agencies, we offer hybrid working so that you can find the right balance between home, work and your daily commute. So, whether you love working from home, need to be in the office or want a blend of both – we can accommodate your needs.
Check out our fantastic offices
When you do come into the office, you're in for a treat. To ensure we all love our time in the office we have recently moved into two new fantastic offices, both based in City centre so they are close to transport links and convenient to get to. They are newly refurbished and have a relaxed feel so are truly a joy to spend time in.
We love welcoming clients and candidates to the 'café' area of our office for meetings as well spending time with the team on the rooftop terrace – which as you can see, is perfect for team drinks in the sunshine!
​
What's on offer?
Join the Sewell Wallis family and you'll not only work with high growth, award-winning clients across a number of sectors you'll also enjoy a competitive salary, plus some of the best benefits and perks in the industry.
These include:
· Market-leading quarterly bonus – our uncapped bonus scheme starts from £0
· Flexible working
· Annual super bonus
· Regular reviews and training
· Superb opportunity to progress – we listen to you and what you want to achieve and offer a bespoke development plan.
· Regular team and company incentives with fantastic prizes.
· Westfield Health cover
· 25 days paid annual leave + your birthday + additional days at Christmas and of course stats
· Regular team get togethers and socials.
​​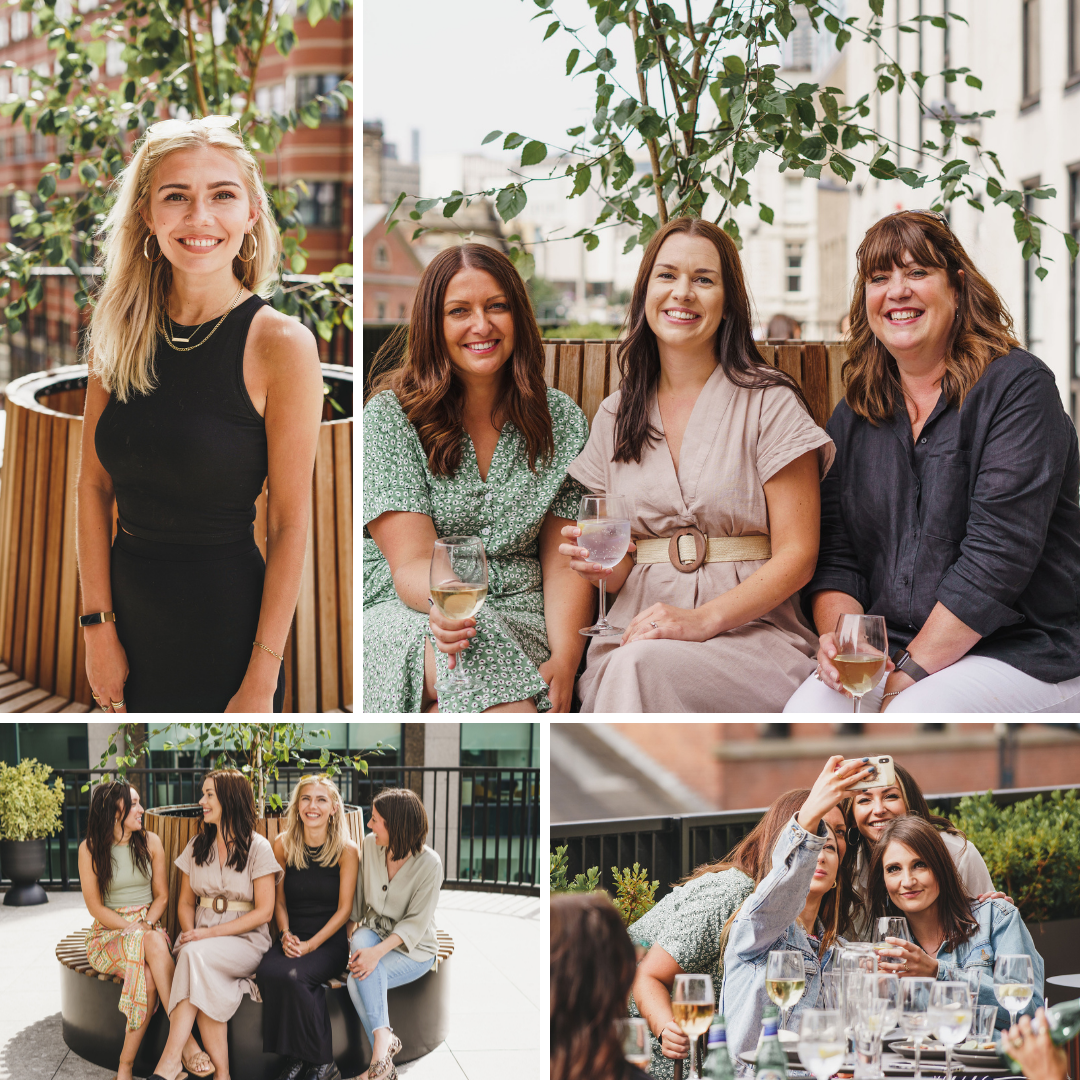 ​
A few words from our team
Chloe Wilford-I joined Sewell Wallis over 3 years' ago as a Consultant and have managed to work my way from Consultant, to Senior Consultant to Business Manager. Personal development/progression and bonus are the biggest motivators for me so throughout my time here my Director has always tailored my targets to include those, to get me to where I want to be in my career. I have never had anything like that in previous roles, progression/targets were always standard throughout the business so it is nice to know that my development here is much more personal.
Our little work family in Leeds make those tougher days in recruitment way more bearable and everyone is so helpful too.
​
Claire Ashton- A family feel company that really appreciates you as an individual and not a number. Great people, great working environment, great benefits.
​
Hannah Bateman-Each day at work I'm treated as an individual. Every individual consultant has different strengths and this is something that has always been celebrated by Sewell Wallis. There are no set rules as to how to approach your role within the business– you are encouraged to take ownership while being offered support and guidance.
Throughout my four years at Sewell Wallis, I have moved into a senior role and I can confidently say that my growth as a consultant is down to positive reinforcement, consistent support and strong mentorship from both management and colleagues, which gave me confidence in my own abilities and allowed me to expand my skillset and progress with the company!
​
Interested? Give me a call for a confidential chat.
If you're looking to build your recruitment career at a fast-growing, independent team of specialist accountancy & finance and business support recruiters, this is the perfect opportunity for you.With our team of experienced and energetic consultants around you, your career in recruitment just got a whole lot more interesting.
Curious? Call me on 07950 235365 for a completely confidential chat – I look forward to hearing from you. ​